Hyperbaric Chamber
Hyperbaric Treatment System
safe, effective and easy to operate.
The Biobaric Hyperbaric Treatment System includes medium pressure Hyperbaric Chambers with high therapeutic efficiency, training and medical, scientific, technical and commercial support through a global online management software (BGS).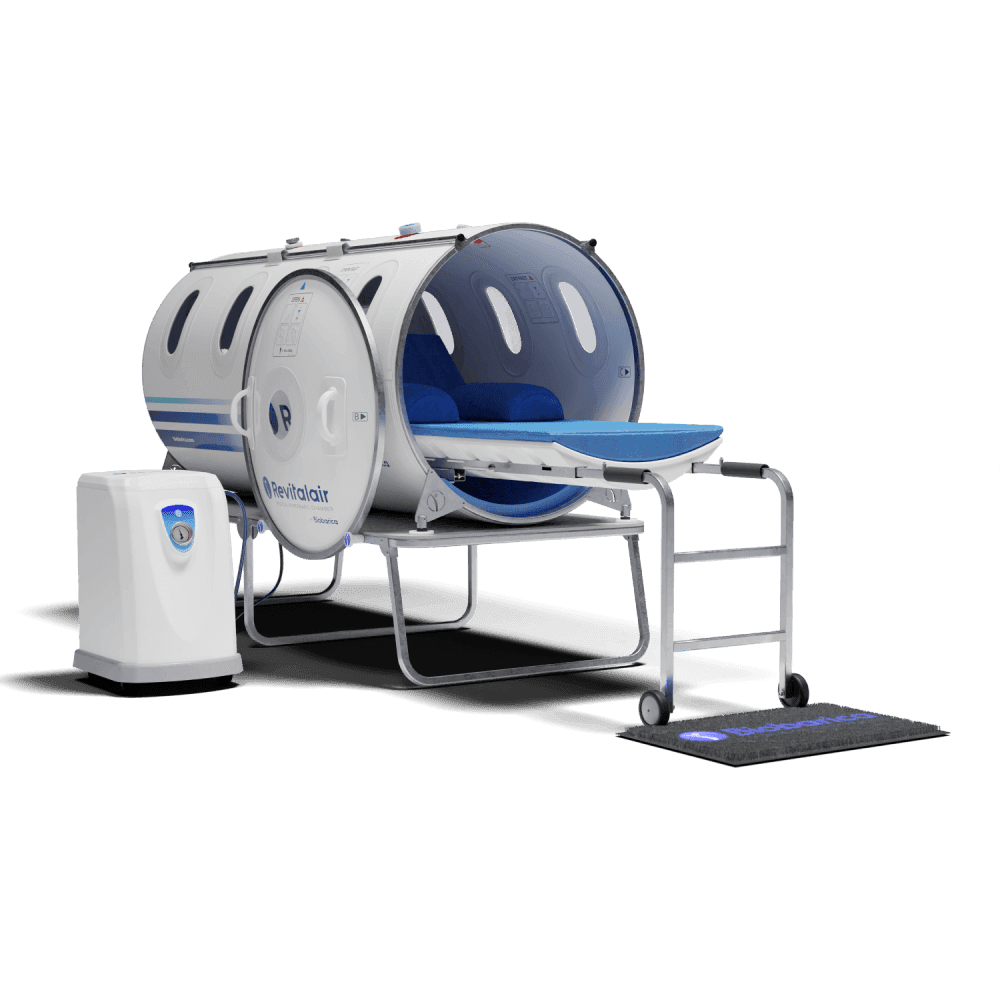 Differential
characteristics
Unique closure
It has a zipperless closure system. It can be opened from the inside thanks to its relief valves.
Removable stretcher
Includes a removable stretcher that facilitates the entry of patients with reduced mobility.
10 windows
Provides 360° vision so that the professional can monitor the patient and the patient can see outside at all times.
Spaciousness and quality
Revitalair® 430 is the largest and most versatile single-seat hyperbaric chamber on the market with high-quality materials.
Dual operation
It has two dual-operated relief valves and two dual-operated drain valves. It allows the professional to regulate them from the outside, or the patient to operate them internally.
Support table
The Chamber includes a support table for easy and stable patient support.
Easy installation
It is easy to transport, install and operate in any office or healthcare facility.
Fast pressurization
Pressurization and depressurization are the fastest on the market and are completed in only 5 minutes.
Support and comfort
It has internal supports, hypoallergenic mattress and pillows that guarantee patient comfort.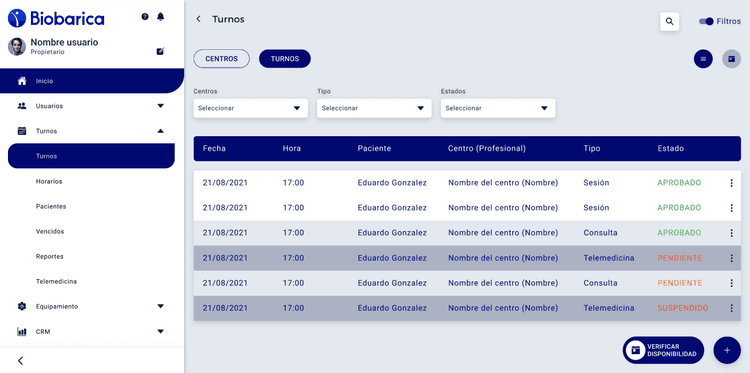 Appointment system
You will be able to assign appointments for consultations and Hyperbaric Chamber sessions online.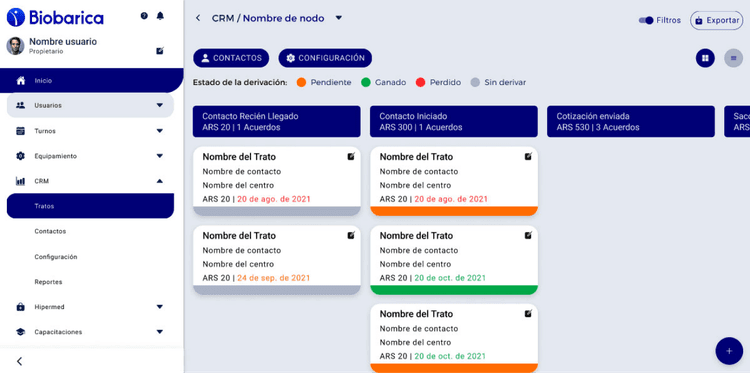 CRM for patients
You will keep organized and efficient control of the patient process for scheduling a consultation or session.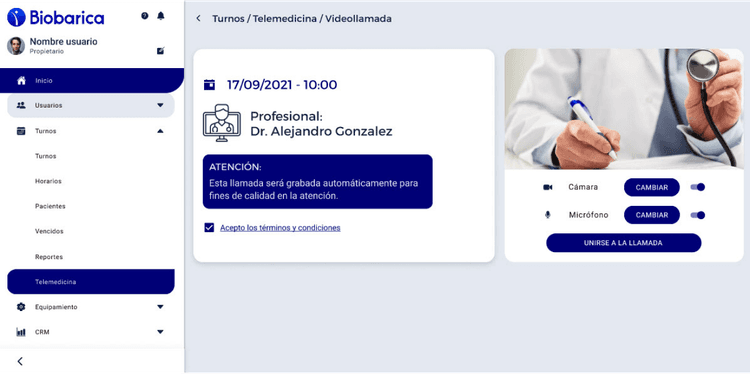 Telemedicine
You will be able to assign telemedicine appointments to call your patients and advise them from a distance.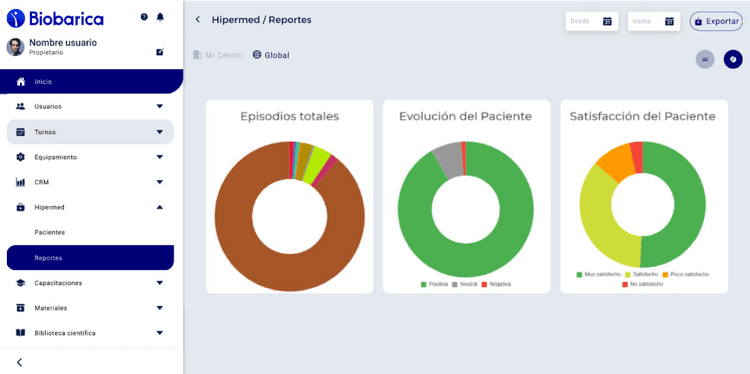 Hipermed
Statistics of the episodes treated in all the centers of the global network.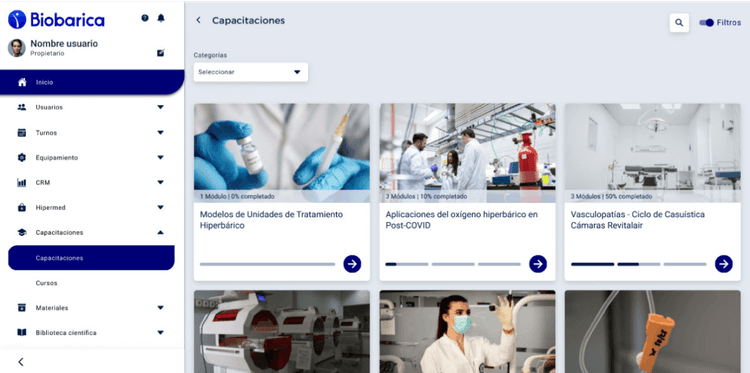 Training
Medical, commercial, technical and scientific training.
Monitoring
Real-time monitoring system for Revitalair ® Hyperbaric Chambers.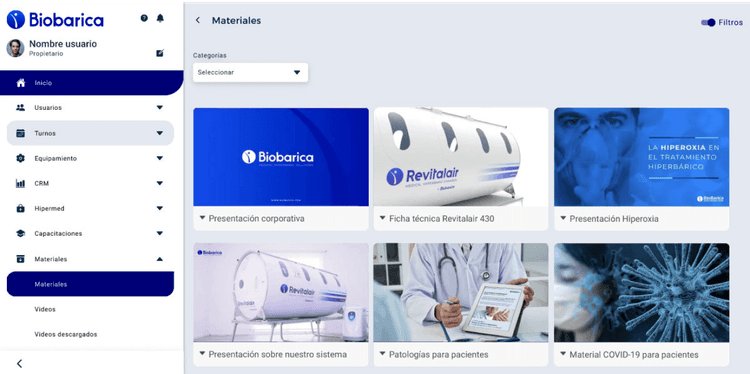 Materials
You will have videos, images, and content to use in your office or medical institution.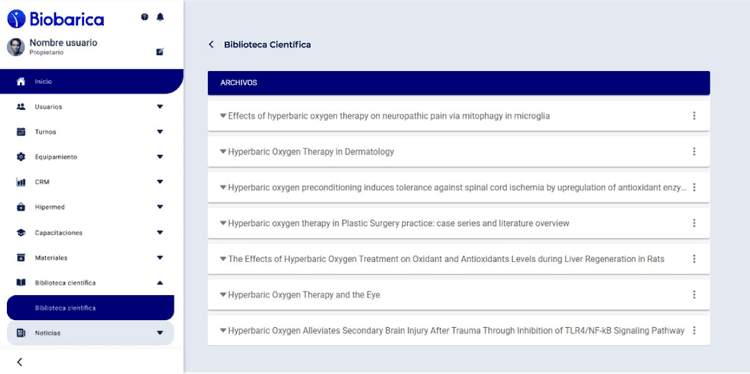 Investigations
Review and development of research on Hyperbaric Oxygen Therapy.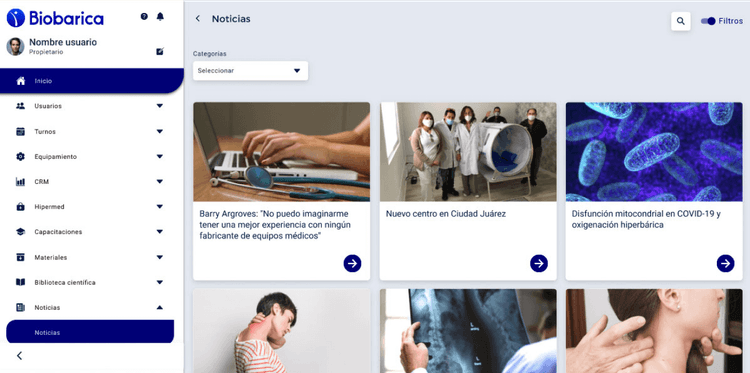 News
The latest news, applications, and advances in Hyperbaric Medicine will be reported.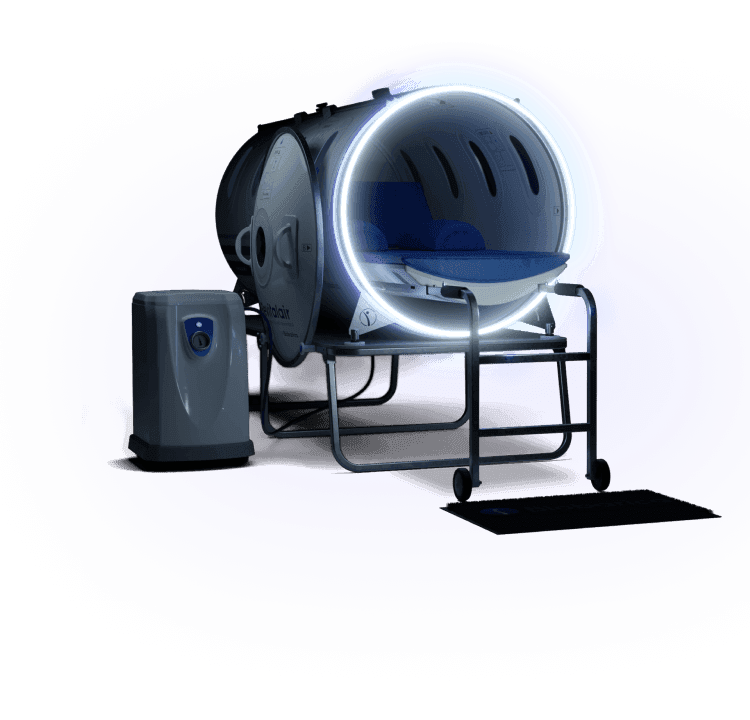 Revitalair® Hyperbaric Chambers have multiple safety systems that act sequentially to prevent any failure or misoperation. It has exhaust valves regulated at 1.45 ATA inside the chamber. If any of them fails, the other one will work.
Inside the compressor cabinet, there is a calibrated relief valve that would act in the event of failure of either of the two main valves. All the parts of the chamber and its manufacture are under controlled and certified quality standards.
Hyperbaric Chamber
Revitalair® 430
Therapeutic safety
Working at 1.45 ATA is safer in neurotoxicity than working at higher pressures. This is because neuronal excitability is dose-dependent on oxygen. While at higher pressures it is obtained a degree of neuronal hyperexcitability, when the patient breathes high concentrations of oxygen at the pressure that the Revitalair® Chambers work, it occurs a state of sedation at the neuronal level.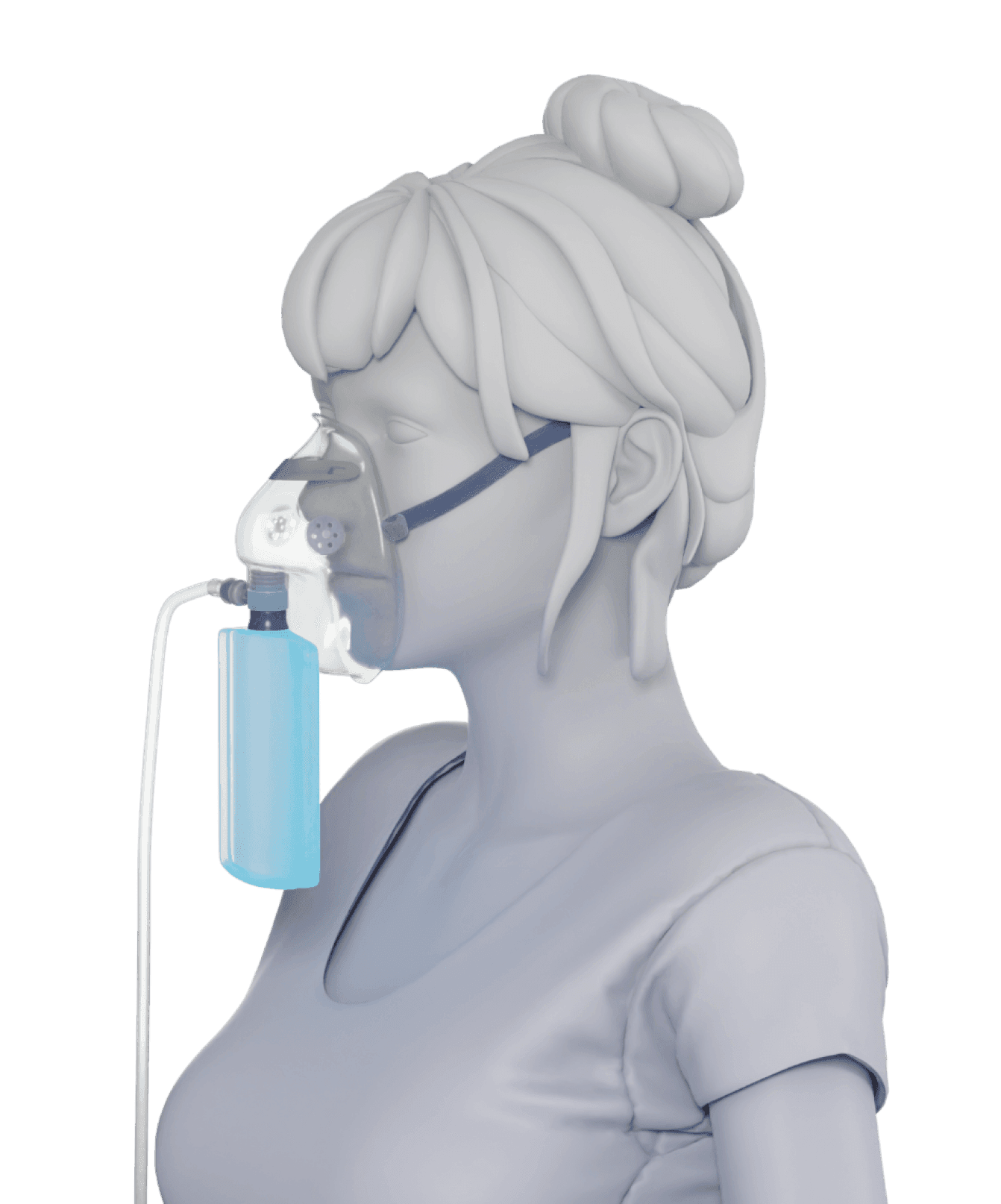 Certifications
Our Hyperbaric Chambers are certified as a medical device worldwide.
We would like to hear from you.
Contact us
Our technical, medical and commercial team is at your disposal to assist you.

Hyperbaric Treatment System
for your medical institution
Treatment
---
© Biobarica™ All rights reserved © 2023 | Terms & Conditions