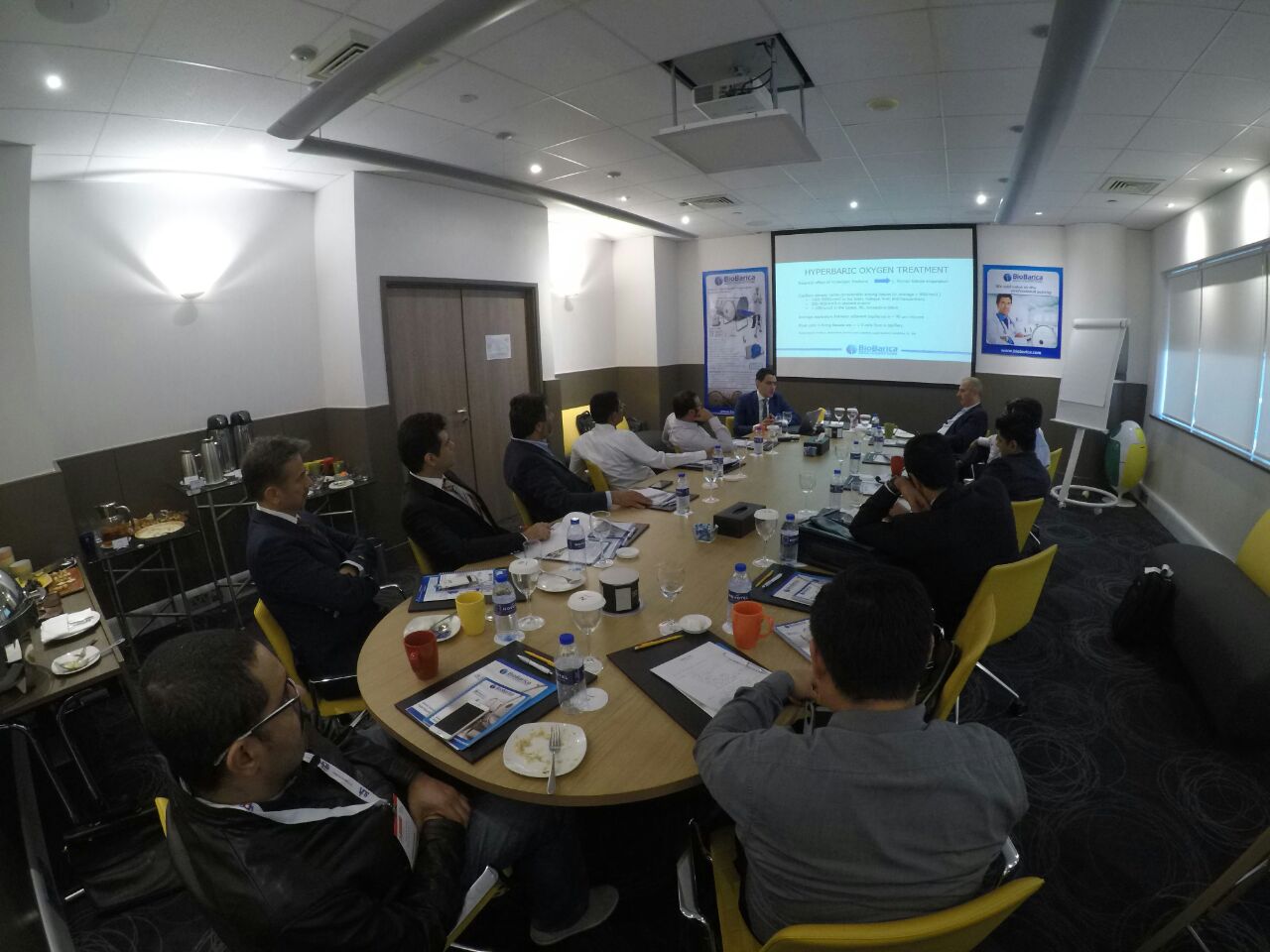 Before Arab Health began, the BioBarica team provided training to professionals interested in joining the BioBarica system.
The event was developed at the Novotel World Trade Center and had as main objectives: to publicize the scope and applications of Hyperbaric Medicine; report on business opportunities; introduce attendees to the BGS software and present the action plan for distributors that the company will face this year.
Claudio Teler, CEO of BioBarica, was part of this meeting and was available with the team to answer questions or queries.
This training is part of the Action Plan for distributors and seeks not only to increase the number of BioBarica distributors in the world, but also to promote our hyperbaric chambers and their therapeutic efficacy.
Comments are closed.