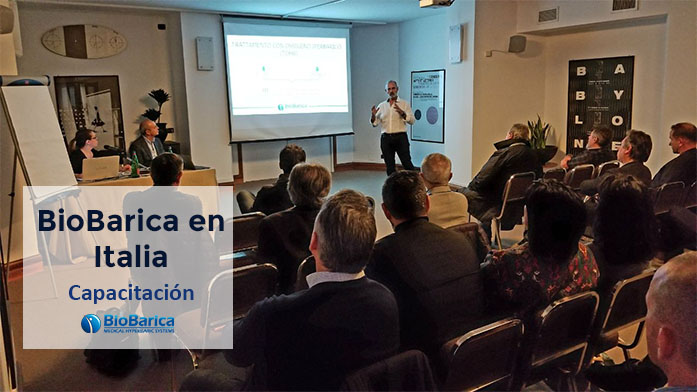 Before MEDICA Düsseldorf (the most important fair in the world for the medical industry) begins, the BioBarica team offered training to professionals interested in joining the BioBarica system.
The event was held at Grand Hotel Tiberio and its main objectives were to spread the benefits of hyperbaric medicine, explain the use of the hyperbaric chamber and communicate that the equipment is already available in Italy.
Claudio Teler, CEO of BioBarica, was part of this meeting to answer questions.
This training was organized by Domenico Crocicchia and Performa di Crocicchia to promote the use of hyperbaric chambers and their therapeutic effectiveness.
Comments are closed.