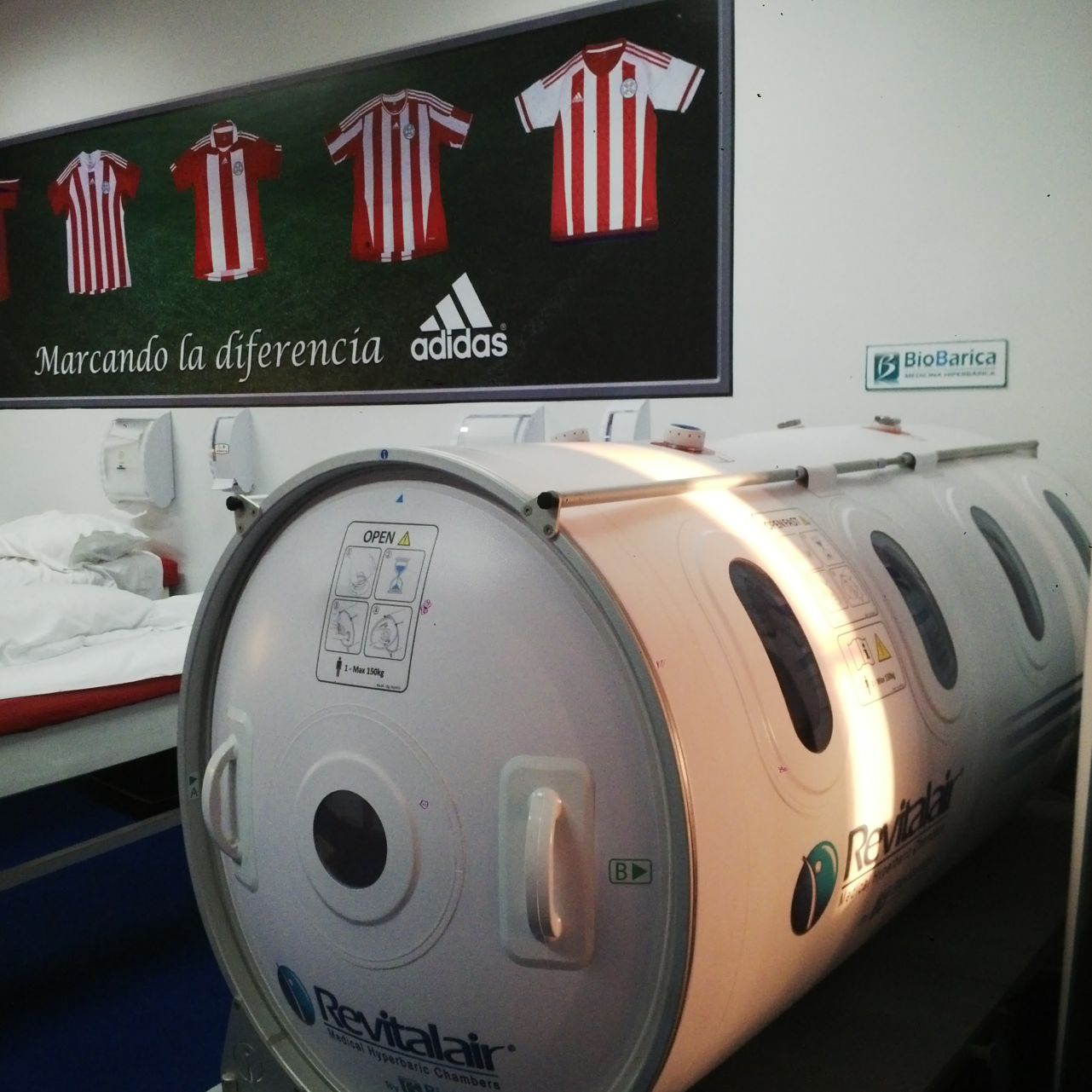 To days of the next parties by the eliminations of the World-wide one of Soccer Russia 2018, the national selection of Paraguay continues with its trainings and concentrates in the property of the Paraguayan Association of Soccer. There is a Rehabilitation room equipped with our Revitalair 430 hyperbaric chambers where athletes approach to recover physically.
The Hyperbaric Oxygenation treatment complements the usual rehabilitation, kinesiology and physiotherapy treatments. The professional team of BioBarica offers attention and advice to the players to achieve a greater sport performance and to face Ecuador and Brazil in the best conditions.
Comments are closed.