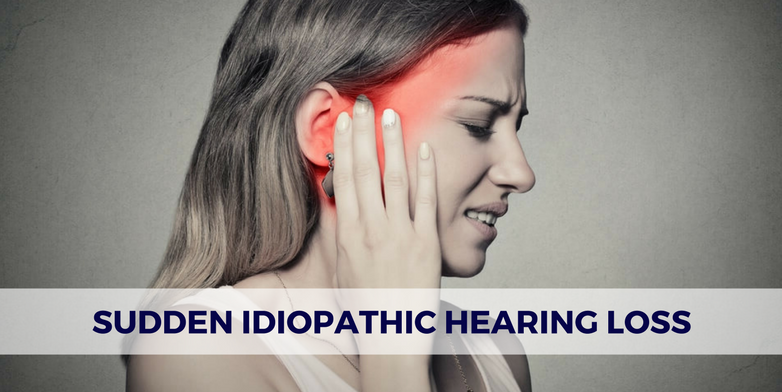 The idiopathic sudden hearing loss is the sensorineural loss greater than 30 dB that occurs in at least three continuous frequencies in the audiometry, in 72 hours or less. It is a disease of unknown cause, which can lead to permanent morbidity.
Multiple treatments have been prescribed, including corticosteroids, vasodilators, immunosuppressants and antivirals, despite existing controversies. The most accepted treatment is corticosteroids. However, there is no accepted reference standard for treatment.
Approximately 61% of patients obtain clinical relief and in patients who have no response, intratympanic infiltrations with corticosteroids have been used. It constitutes an invasive procedure for the patient, where risks of tympanic perforation, meningitis and otitis media have been reported.
The hyperbaric chamber provides an additional significant effect when is used in combination with steroid treatment. In 2015, Alan Burgos-Páez, Homero Oswaldo Mayoral-Flores, Érika María Celis-Aguilar and Enrique López-Ramos conducted a prospective study in which patients diagnosed with idiopathic sudden hearing loss were treated in the Otorhinolaryngology and Head and Neck Surgical Service of the Civil Hospital of Culiacán, Sinaloa, Mexico.
Ten sessions of 60 minutes each were performed and the results were evaluated before the first session and at the end of the last session by means of audiometry and logoaudiometry.
Inclusion criteria: patients previously treated with systemic or intratympanic corticosteroids, without clinical relief, corroborated by hearing studies, over 18 years of age, with hearing studies conducted before starting treatment with medications and with signed informed consent.
Exclusion criteria: patients who were not treated with systemic or intratympanic corticosteroids, patients with associated diseases: serous otitis media, eustachian tube dysfunction, cranioencephalic trauma, Ménière's disease, ear surgery, vestibular neuronitis, labyrinthitis, migraine, signs of affectation to the central nervous system or inability to perform the treatment with the hyperbaric chamber.
Criteria for elimination: signs of tympanic perforation or otitis mediaeval serous complication, increase or appearance of vertiginous syndrome, patients who voluntarily requested to leave the research study or who lost their follow-up and patients who did not complete 10 treatment sessions and that they did not have hearing studies after 10 sessions of treatment.
Four female patients were included, with an age range of 21 to 83 years (mean of 51 years). The evolution time had an average of 15 days (onset of symptoms in the first consultation). The average of the PTA test (pure tone average, using frequencies of 500, 1,000, 2,000 and 4,000 Hz) was 55.31 dB and final PTA of 54.6875 dB, with a decibel difference of 0.625. Only one patient had complete relief, two patients had relief of 3.75 dB; two patients reported subjective relief of instability. The hyperbaric chamber can be effective in the treatment of sudden hearing loss resistant to systemic and intratympanic steroids.
Source
Alan Burgos-Páez, Homero Oswaldo Mayoral-Flores, Érika María Celis-Aguilar, Enrique López-Ramos; Effect of the hyperbaric chamber in the treatment of idiopathic sudden hypoacusis resistant to intratympanic and oral steroids; An Orl Mex 2015.
Comments are closed.