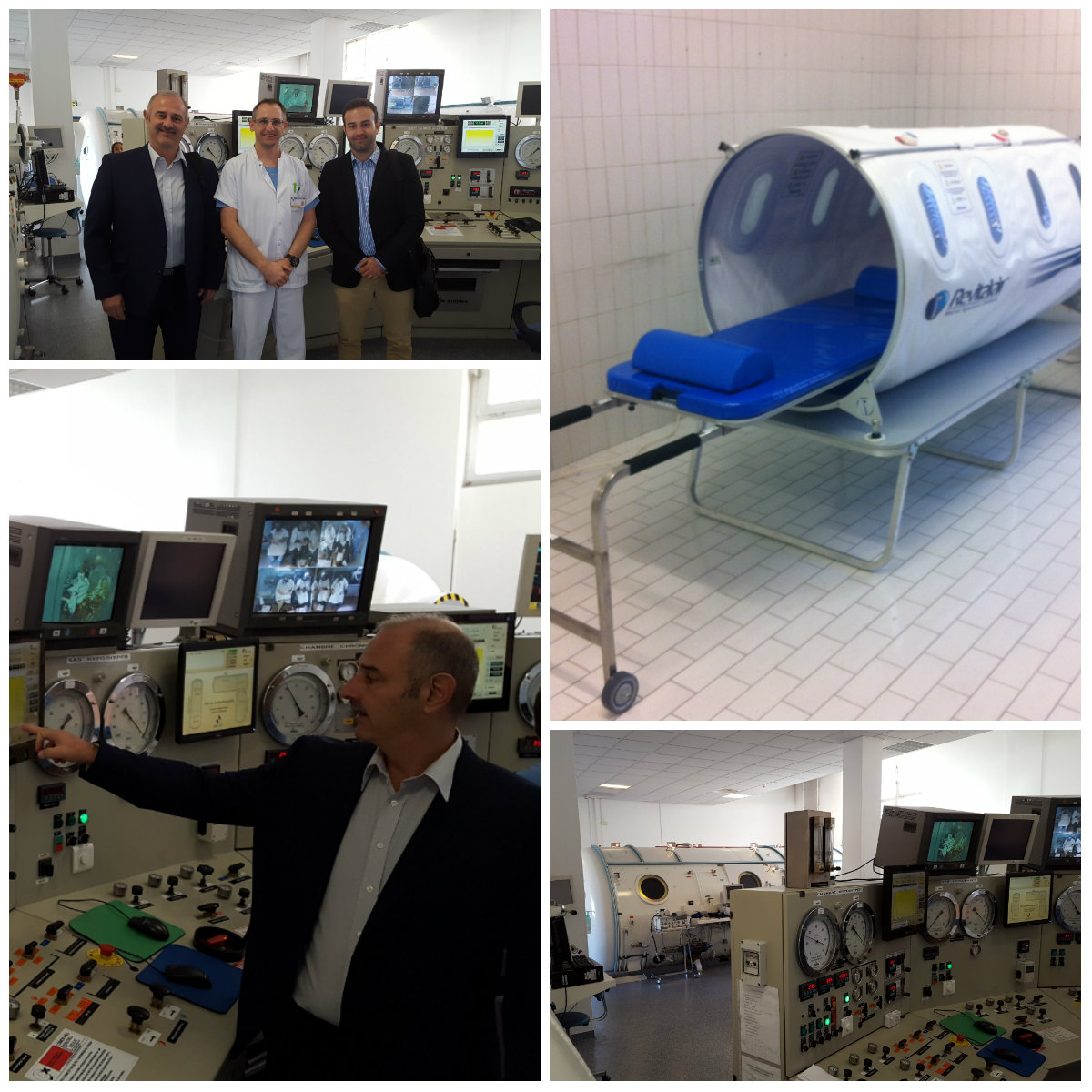 A hyperbaric chamber Revitalair 430 has just been installed at the Center Hyperbare de Marseille, France, the only hyperbaric medicine center in the city. This is the first half-pressure chamber installed in this center which, until now, had only rigid hyperbaric chambers.
After the visit of the team of BioBarica, the professionals of the center of Marseilles decided to use our hyperbaric chamber to make protocols that demonstrate the therapeutic effectiveness of hyperbaric oxygenation to 1.4 ATA.
From the Hyperbare Center, they have already expressed their satisfaction as being very easy to handle equipment and without maintenance costs. "Compared to the old rigid cameras, the use of these cameras is much simpler," they explained.
Comments are closed.