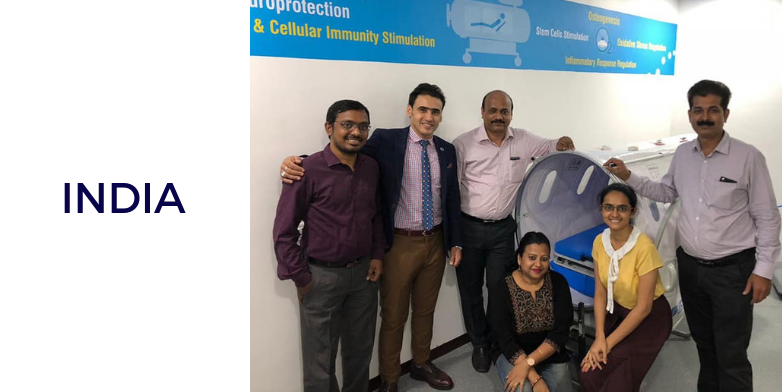 BioBarica opened a new center in India. Ibrahim Shehata, the sales coordinator of the region, was present at the installation of the hyperbaric chamber and offered training to the staff that operates the unit.
Hyperbaric chamber treatment is a non-invasive method that consists of supplying air and oxygen under pressure in a pressurized cabin at 1.4 atmospheres (ATM). The normal ambient atmospheric pressure is 1 ATM. This type of therapy works under Henry's law, which says that gases are diluted in liquids when they are under pressure.
HBOT is applied in the rehabilitation of muscle and post-surgical injuries, patients with stroke or neurological damage; ulcers, wounds or diabetic foot, migraines and fibromyalgia, among other pathologies. To know how it works in each one, click here.
Data of the center
Dr Mostafa Alaghory Medical Center
Beside Sidi Ades Gate after Train Station, Damanhour, Behira Governorate, Egypt.
Phones: +2 0100 126 9000, +2 045 335 666 4, +2 045 316 3063, +2 0100 307 2213
Email: mostafa_khelil@hotmail.com
Comments are closed.