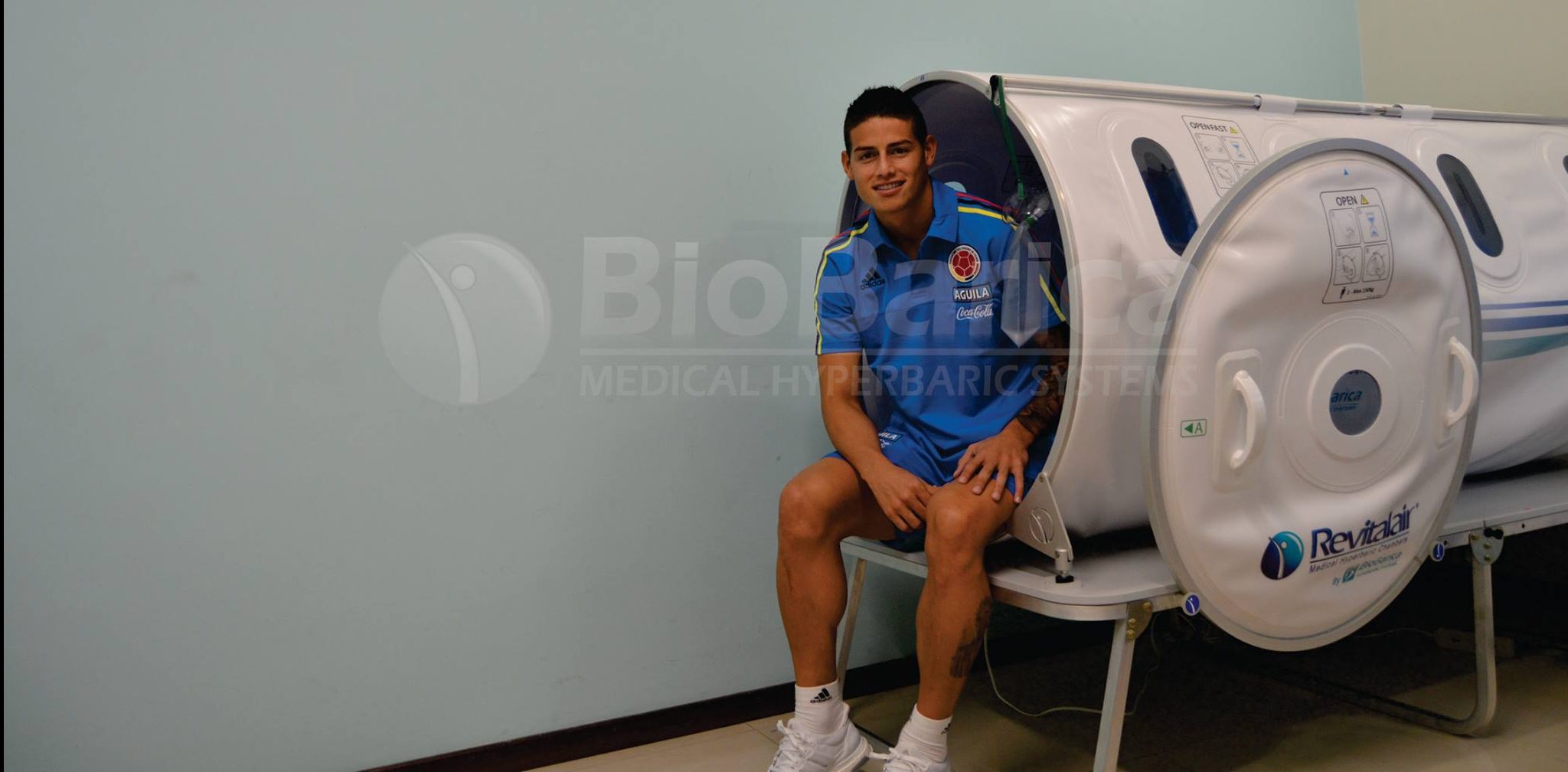 James Rodríguez, midfielder for the Real Madrid and Colombian national football team, is receiving treatment with the hyperbaric chamber to speed his recovery. The medical team works hard to have the player ready for the football game with Uruguay on October 11th. The athlete began his therapy in Madrid and continued in Paraguay.
This is not the first time a Real Madrid footballer chose to accelerate his recovery with hyperbaric oxygen. Both Cristiano Ronaldo and Keylor Navas, teammates of Rodríguez, have relied on hyperbaric medicine to accompany their recuperation.
There are many applications for hyperbaric oxygen therapy in sports. It is used for fatigue recovery after exercise, either in intense, moderate or light training, due to the fact that we can reduce lactic acid that is accumulated in the muscle fibers.
Comments are closed.