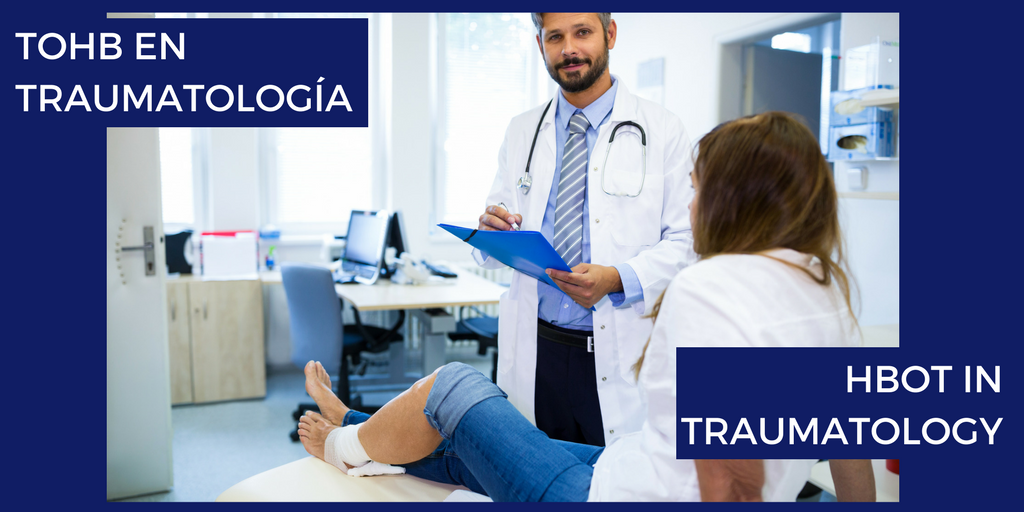 Hyperbaric Oxygenation (HBOT) is very helpful in the recovery of trauma, muscle, tendon and ligament injuries. The use of the hyperbaric chamber produces hyperoxia, increasing the transport of oxygen throw blood and to tissues, favouring the process of osteogenesis and bone formation.
This hyperoxia has a high desinflammatory effect in all tissues, increases the formation of new blood vessels that speed up recovery from lesions, stimulates the formation of collagen for cicatrisation, reduces edema and pain, and increases the bactericidal activity of white blood cells.
In what cases can it be applied?
✓ Pre and Post-Surgery
✓ Joint and Ligament Disorders
✓ Osteomyelitis
✓ Trauma/Injuries
✓ Grafts
✓ Physical Therapy
HBOT is a safe and non-invasive treatment that has practically no adverse effects. The patient enters a pressurised hyperbaric chamber where he/she receives oxygen at high concentrations through a mask, without any other drug. The number of sessions and their length should be indicated by a physician after evaluating the patient. The results vary in each patient.
Comments are closed.