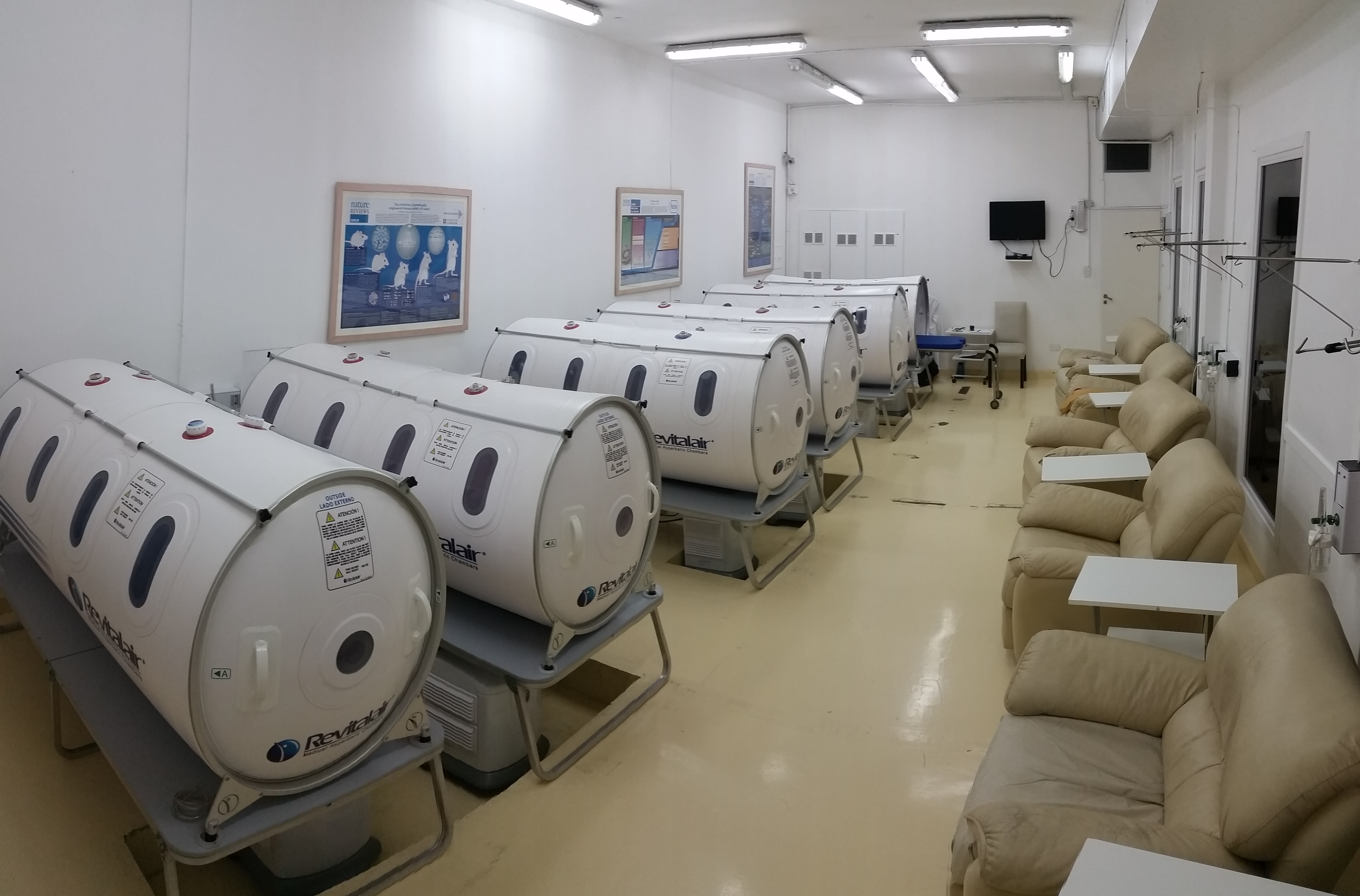 The recovery time of an injury decreases by 30 to 40%
Reduces period of  hospitalization, so there will be greater availability of beds to treat other patients
 The least amount of downtime for the patient, who can resume his duties and a normal life.
The increase of oxygen in blood produced by the hyperbaric chamber treatment generates a great amount of health benefits. One of the most studied is the acceleration of healing times in patients with diabetic foot, ulcers or wounds. In these cases, hyperbaric oxygenation treatment (HBOT) also translates into benefits for the health system, reducing amputations, length of hospital stay, number of consultations and surgeries, and consequently a significant cost reduction.
The highest index of lower limb amputation occurs in cases of diabetic foot; After surgery, the patient needs 6 to 9 months to achieve a complete rehabilitation, generating a huge cost in health budgets and complicating their quality of life. However, in diabetic foot patients treated with a hyperbaric chamber, the risks of amputation decrease – even in cases of severe injury – because of its high anti-inflammatory and antibacterial properties. HBOT is also indicated in post-surgery because it achieves greater success of acceptance in flaps and implants.
In addition, HBOT helps improve peripheral glucose utilization, helping to lower elevated levels and modulate the insulin response; Accelerates the formation of new blood vessels, improves circulation; Regulates oxidative stress, stimulates the formation of collagen synthesis, stimulates the release and differentiation of stem cells, improves the immune system response and has anti-inflammatory and bactericidal effects, thus preventing the progression of infection.
Comments are closed.