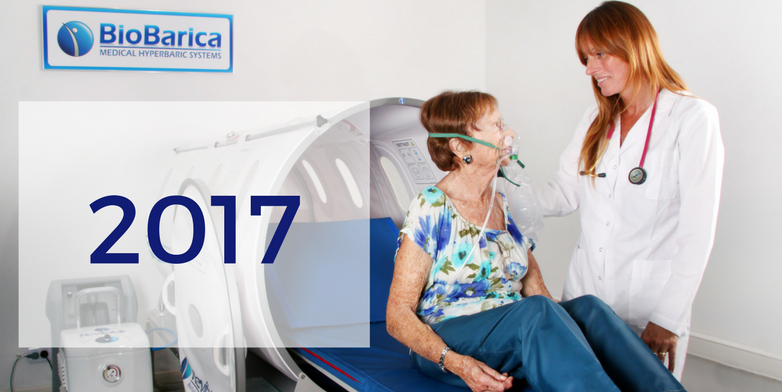 Culminating a 2017 of great growth, BioBarica, the only Argentine company that manufactures hyperbaric chambers approved by ANMAT, inaugurated in these last weeks two new medical centers in the province of Buenos Aires.
The cities of Bahía Blanca and Tandil were added to the expansion plan that the company planned and met with great satisfaction for this year. Throughout these months BioBarica opened centers in Concordia and Concepción del Uruguay in Entre Ríos, Rio Gallegos in Santa Cruz and the two aforementioned in the Province of Buenos Aires, completing a total of 5 openings from January to December.
These centers of the network provide treatment with hyperbaric oxygenation, a non-invasive method that consists of supplying oxygen in high concentrations in a pressurized hyperbaric chamber at 1.45 atmospheres (ATM). Inside the chamber the patient breathes 100% oxygen.
Hyperbaric Treatment is safe and has many benefits, as it increases the concentration and availability of oxygen in the blood plasma and improves the quality of life of many pathologies.
Meanwhile, it was also a year of excellent news at the international level as the company conquered new markets such as Italy, France, Uruguay, Colombia, Jamaica and Gabon, where they unloaded hyperbaric chambers with a national seal. It also moved the offices to a larger plant, integrating the commercial offices for a better interaction of the work group and obtained the "Foreign Trade" award granted by an important international bank.
By 2018, the objective will be to develop the North American market with the installation of an equipment production plant in Florida and to continue expanding the network of service centers in the country and in other cities around the world.
Comments are closed.