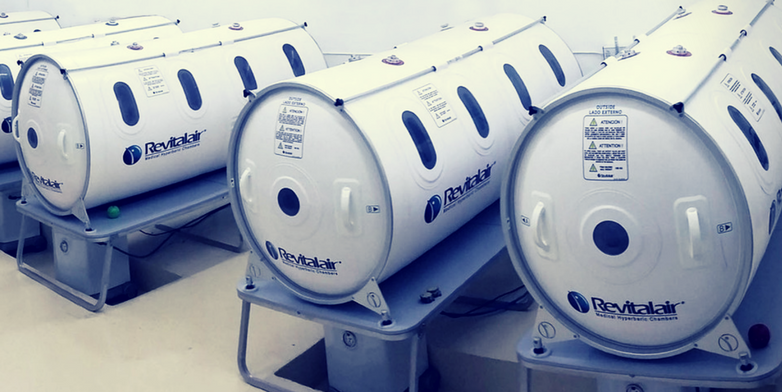 The Radiotherapeutic Oncology Service of the Hospital Universitari i Politècnic La Fe de València has incorporated a new hyperbaric chamber designed, basically, for study and research in the field of neuroscience in order to treat and prevent complications arising from the use of radiotherapy .
The clinical use of hyperbaric oxygenation therapy consists of breathing oxygen in a concentration close to 100% in a pressurized chamber at least 1.4 absolute atmospheres. Under these conditions a large amount of oxygen is dissolved in the plasma to be used by all cells, reaching hypoxic and poorly perfused tissues. The indications of this therapy in different diseases are widespread and are in permanent development.
The hyperoxia produced by treatment with hyperbaric chamber produces benefits such as pain relief, modulation of oxidative stress, reversal of tumor hypoxia or sensitization to radio and chemotherapy.
The Radiation Therapy Oncology service of La Fe has stood out, especially, for having a powerful and precise technological equipment. In this sense, Dr. Alejandro Tormo, head of the Radiation Oncology Service has stressed that "with the incorporation of this camera, among other things we will be able to prevent and treat complications derived from the use of radiotherapy and reduce toxicity. In addition, we will be able to increase the oxygenation of healthy tissue, increasing its repair".
It should be noted that hyperbaric medicine can improve the effect of radiotherapy on hypoxic tumor cells, reducing tumor recurrence. This new incorporation has been made within the framework of a collaboration agreement with the FIVAN Foundation and BioBarica, which is a network of hyperbaric oxygenation treatment centers BioBarica.
Javier Chirivella, president of the foundation, said that "thanks to the signing of this agreement we will be able to initiate specific lines of research in the field of neuroscience, such as support for the treatment of brain damage in brain tumors, trigeminal neuralgia or prophylaxis of toxicity in urogynecological tumors. To carry out all this, we have selected the technology of hyperbaric chambers of medium pressure biobaric because they are non-invasive treatments, practically without side effects ".
Source:
http://www.elperiodic.com/valencia/noticias/537962_incorpora-camara-hiperbarica-servicio-oncologia-radioterapica-para-investigacion.html
Comments are closed.