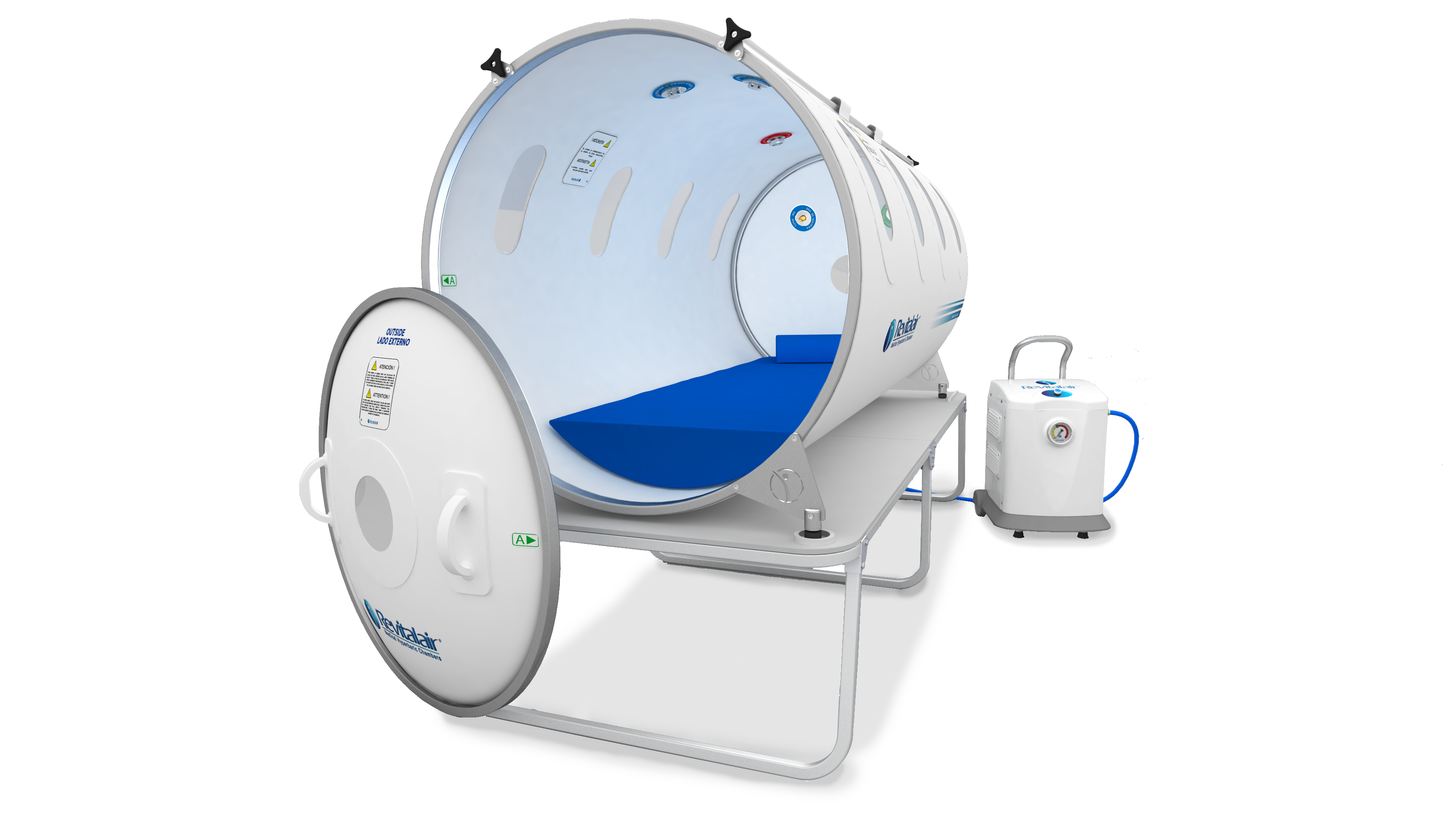 Hyperbaric Oxygen Therapy (TOHB) is very effective in treating injuries caused by radiation therapy or ray therapy, because the greater amount of oxygen in the blood has regenerative effects and a high anti-inflammatory power. In addition, it stimulates the cells that produce collagen, favoring the healing and repair of damaged tissues and avoiding infections, among other benefits.
Recently, specialists from the Vithas Xanit International Hospital in Spain presented a clinical case investigation that demonstrated the benefits of the hyperbaric chamber to treat different dermatological pathologies, such as ulcers of diverse etiologies and soft tissue injuries by radiotherapy.
"Radiation therapy is one of the treatments used in skin cancer and among its complications is radionecrosis of soft tissue, for which there are no standardized treatments. However, our patients after months of unsuccessful conventional treatment have improved considerably by using sessions of hyperbaric oxygen, "Dr. Manuel Pérez Delgado, Head of the Hyperbaric Medicine Unit of Vithas Xanit, told local newspaper IVecinos.
At the XXIX Meeting of the Spanish Group of Surgical Dermatology, Laser and Cutaneous Oncology of the Spanish Association of Dermatology and Venereology (GECIDOC), which was held last November, Dr. Inés Fernández Canedo, specialist at Hospital Clínica del Sol, presented the study "Therapeutic alternative hyperbaric oxygen therapy in radiolucent cutaneous ulcers", in which it assures, from its clinical experience, that hyperbaric oxygen is a therapeutic alternative with good clinical results in radiation-induced cutaneous ulcers. This dissertation won the award for Best Oral Oncology Communication.
Comments are closed.