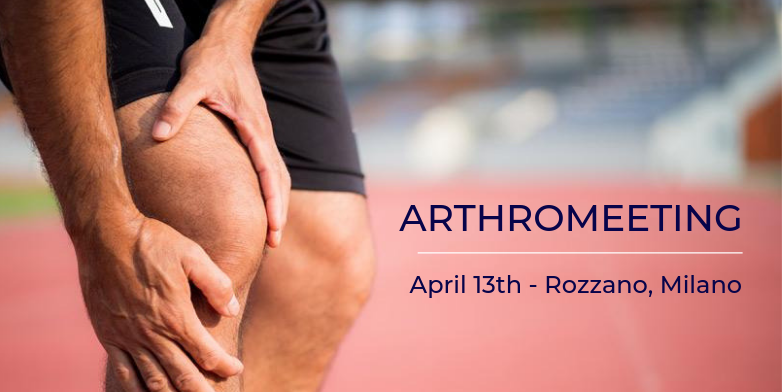 BioBarica will be present at the ARTHROMEETING in Rozzano, Milano. The event will be held at the Humanitas Research Hospital, on April 13th, 2019, starting at 9:00 A.M. The objective of the day is to tackle the functional recovery in the athlete's knee.
The meeting will be under the presidency of doctors Enrico Arnaldi and Piero Volpi. The scientists responsible will be doctors Lara Castagnetti, Alessandro Corsini and professor Roberto Gatti.
The meeting will be divided into three blocks. The first will focus on the anterior cruciate ligament in the athlete and will be moderated by Dr. A. Zanini and A. Corsini. The topics of this first part are epidemiology of injuries in sport, prevention in sport, criteria when choosing the graft, when and how to intervene in the anterolateral ligament, the protocol of hospital rehabilitation vs the protocol of the athlete and how to qualify the surgical and sporting result.
The second block will be moderated by doctors G.B. Vinanti and R. Gatti. It will focus on early arthritis in the athlete. The topics of this second part are: sports and osteoarthritis, the launch in sports: is there space for osteotomy? patellofemoral pain, evidence of the effectiveness of regenerative treatments in the young arthritic sportsman and possibilities of returning to sports after a prosthesis.
The third and final block will focus on functional recovery. It will be moderated by Dr. L. Castagnetti, D. Origo. The themes of this last part are: kinesophobia in sports recovery, how to support postoperative recovery from a nutritional point of view, regenerative rehabilitation, the new frontiers of shock waves, bone edema, physiopathology and pharmacological therapies, the point of view of the physiatrist, how to exploit neuroplasticity in recovery after surgery, the role of the correction of the plantar support in the painful knee and how to take advantage of the biomechanical analysis of the pass after knee surgery.
Our distributor in Italy, Domenico Crocicchia, will participate in the event and will expose the therapeutic applications of hyperbaric oxygenation treatment in sports recovery. It will be a pleasant opportunity to establish relationships with health professionals in Milano.
Comments are closed.