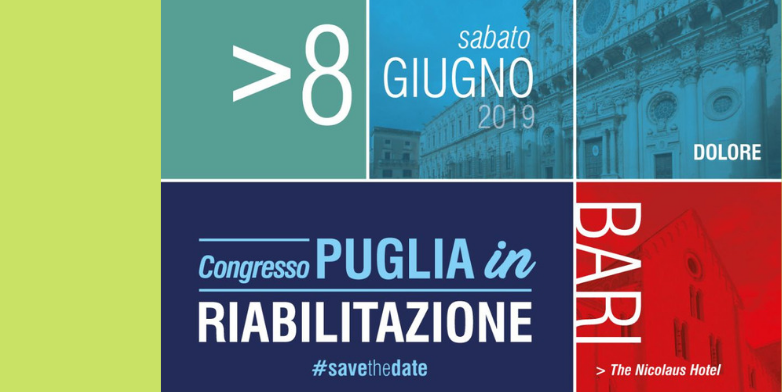 BioBarica will be present at the Puglia Rehabilitation Congress. The event will be held on June 8th at the Hotel The Nicolaus, Bari.
Rehabilitation medicine acquires the value of an essential medical discipline every day in the implementation of PDTAs on the world of chronicity. This value is increasingly shared with different specialties and health professionals.
The purpose of this congress is, therefore, to highlight the possibilities offered by scientific and technological development in the treatment of musculoskeletal pain and regenerative therapy in tissue degeneration in rehab
An absolute novelty will also be the session dedicated to the diagnostic classification and integrated treatment of pelvic-perineal dysfunction and urinary incontinence that will see rehab. All this project in a leadership role in the construction of PDTA in this field of medicine.
Our distributor in Italy, Domenico Crocicchia, will participate in the event and will expose the therapeutic applications of hyperbaric oxygenation treatment in rehabilitation. It will be a pleasant opportunity to establish relationships with health professionals in Bari.
Comments are closed.