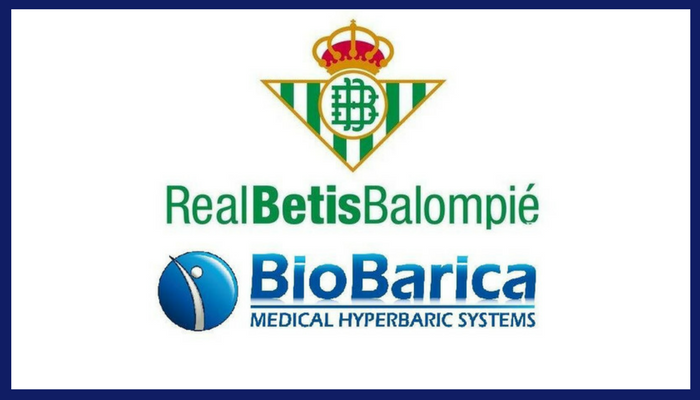 Biobárica signed an agreement with the Spanish club Real Betis that opens the doors of our center of attention in the Sports Health Unit of the Nisa Aljarafe Hospital to all athletes of this institution. Players will be able to take advantage of the benefits of Hyperbaric Oxygen Treatment to rehabilitate and improve their athletic performance.
In addition, members of Real Betis who accredit this condition will receive discounts on sessions in a hyperbaric chamber.
Comments are closed.