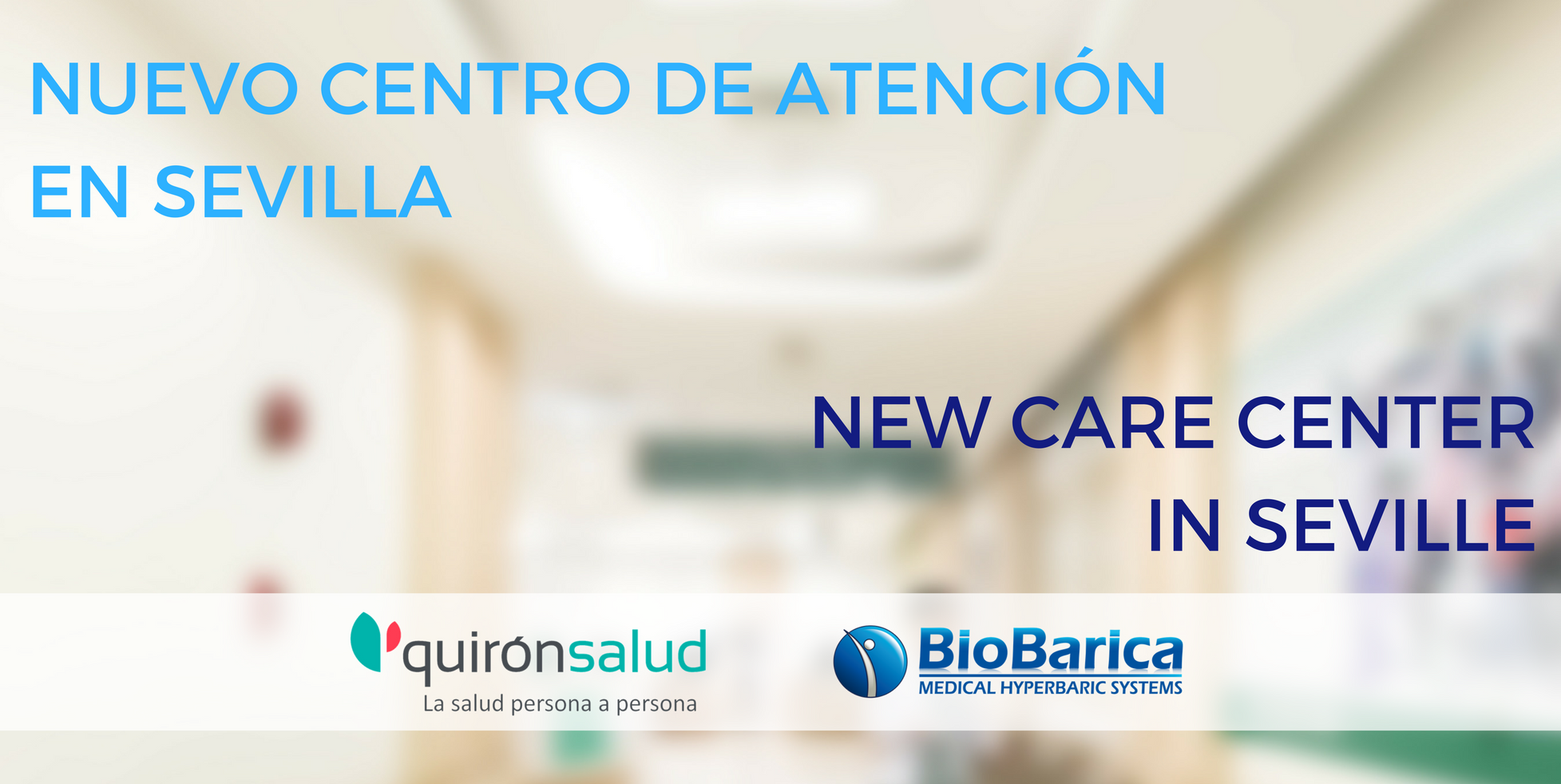 With the opening of a Hyperbaric Medicine Unit at Hospital Quirónsalud Infanta Luisa in Seville, BioBarica joined the Hospital Group Quirónsalud, the largest network in Spain and Europe.
Quirónsalud has more than 60 years of history in health care and covers all medical specialties in its more than 70 care centers distributed in Spain.
This alliance projects a great future for our hyperbaric chambers and we hope that this center of attention will be the first of many that continue to strengthen BioBarica throughout Spain and the continent.
New center:
Hospital Quironsalud Infanta Luisa
AddressSan Jacinto Street, 87, 41010 Seville
Phone: 954 33 01 00 /  669 620 956
biobarica.sevilla@quironsalud.es
Comments are closed.