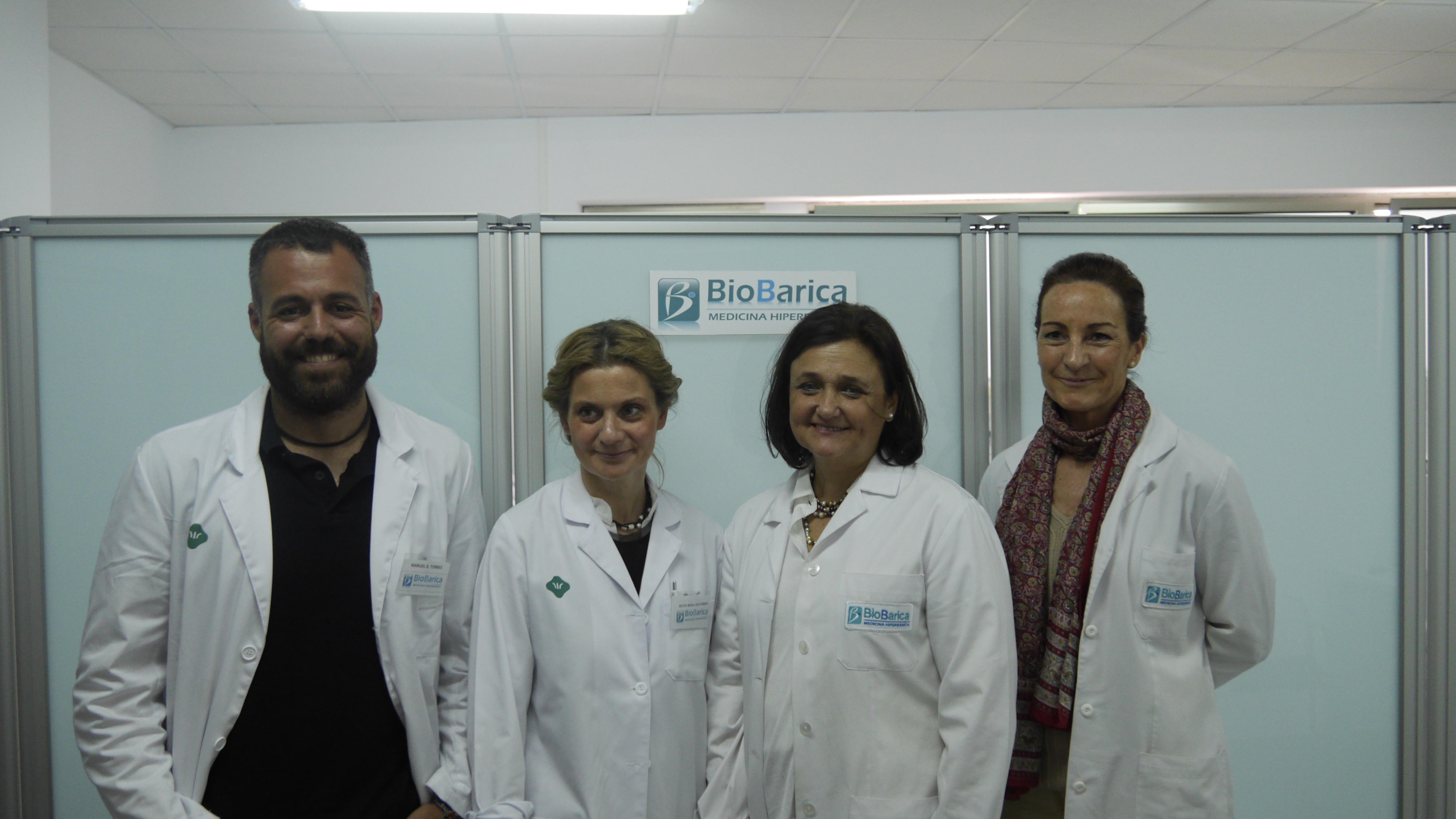 BioBarica network in Spain is one of the most extensive and successful, with 14 centers in Madrid, Barcelona, Seville, Valencia, Palma de Mallorca, Ibiza and Jerez de la Frontera. This already consolidated global system provides hyperbaric oxygenation treatments to patients with various pathologies.
Treatment in the hyperbaric chamber collaborates and enhances the usual treatments, accelerates recovery times and improves the quality of life of patients suffering from osteoarthritis, arthritis, ulcers, diabetic foot, migraines, peripheral neuropathies, burns or grafts, among others. "From our network of hyperbaric medicine centers we seek to be a co-assistant to the treatments indicated by the doctors, thus improving recovery times," explains Dr. Delfina Romero Feris, Medical Director BioBárica Medicina Hiperbárica España. In all BioBarica centers the presence of a medical doctor is essential, he indicates the treatment and he follows the evolution of the patient.
Under natural conditions, we breathe oxygen at 21% concentration, but within the chamber it is breathed to 95% and a pressure of 1.4ATM higher than normal atmospheric. This increased availability of oxygen distributed in the blood plasma (Hyperoxia) triggers a series of physiological effects for the organism. For example, greater efficiency is generated in the anti-inflammatory process and tissue regeneration; Increased activity of white blood cells, stimulation of collagen formation, etc. In addition, it is a totally safe, painless and non-invasive method.
Biobarica has sold more than 50 hyperbaric chambers in Spain and, in all cases, offers support, training and maintenance. The BioBarica Global System software allows you to consult patient data and statistics, such as diagnosed conditions and treatment results. Dr. Romero Feris explains that BioBárica offers scientific support "to assure the professional that works with all the medical knowledge about hyperoxia and to be able to answer the patient of all their doubts."
Comments are closed.