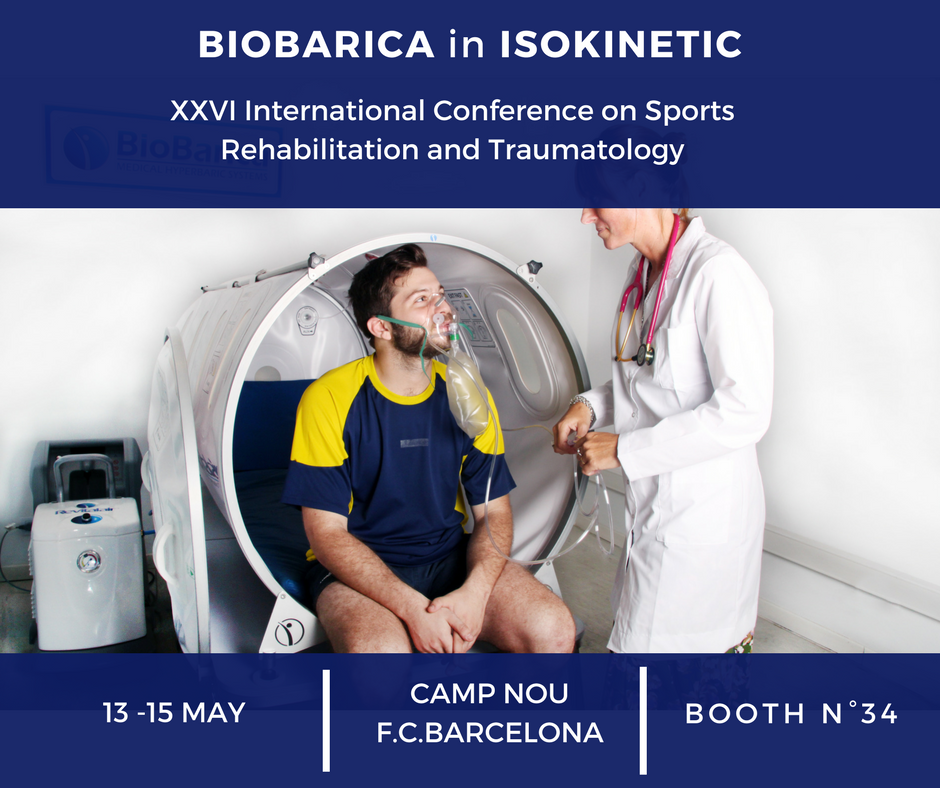 From 13 to 15 May, BioBarica will be attending Isokinetic, the 26th International Conference on Sports Rehabilitation and Traumatology, organized by Isokinetic Medical Group, FIFA and F.C.Barcelona. Also will participate more than 2.000 proffesionals vinculated with sports, that will meet in Camp Nou.
Isokinetic is world leader and benchmark in sports injuries, treatment, orthopedic rehabilitation and research. For the first time, they organize this event in Barcelona, where BioBarica will exhibit its hyperbaric chamber Revitalair 430 and offer information about benefits of Hyperbaric Medicine on Rehabilitation and Traumatology.
Comments are closed.