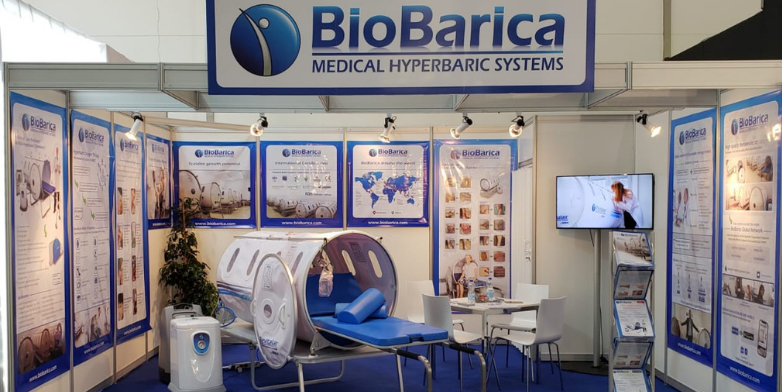 From November 12th to 15th BioBarica participated in MEDICA Düsseldorf, the world's leading trade fair for the medical industry
MEDICA is the largest event in the world for the medical sector. For more than 40 years it has been firmly established in the calendar of all the experts. The event is the largest medical products fair in the world: in 2018 it attracted more than 5,500 exhibitors from different countries and 120.000 visitors.
In addition, every year leading people in the field of business, research and politics use this space to meet with thousands of national and international experts and decision makers in the sector. An extensive exhibition and an ambitious program present the whole range of innovations for ambulatory and clinical care.
BioBarica had a booth at the fair to spread the benefits of Hyperbaric Medicine and treatment with hyperbaric chambers.
Comments are closed.