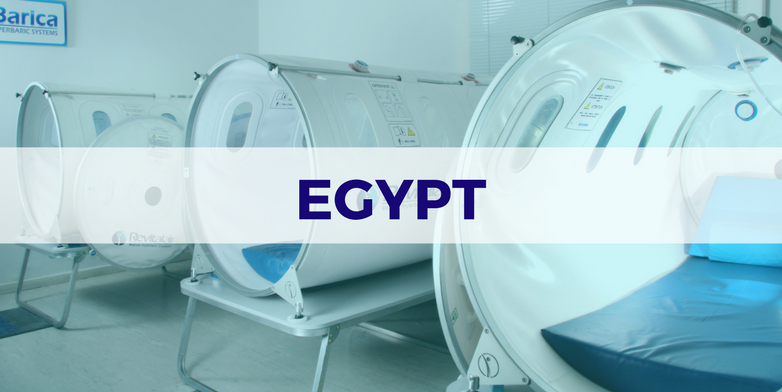 BioBarica continues its expansion in the world and has added a new distributor to its team.
If you are in Egypt and are interested in obtaining information about treatment in a hyperbaric chamber, purchase a unit and join the BioBarica network, write to islam.salah@delta-egyptonline.com or contact us by phone +2 010 6882 8597 / +2 01003619995.
The Hyperbaric Chamber is a medical device, a hyperbaric environment – 1.45 ATM – where the patient enters, breathes 100% O2 per mask and obtains the benefits generated by Hyperoxia.
This process allows oxygen to reach the brain, cartilage, bones and tissues even those less irrigated. It also increases control over infections and helps in the recovery of numerous pathologies.
Hyperoxia significantly increases the amount of oxygen diluted in the blood plasma, favoring cellular metabolism and allowing oxygen to reach the brain, cartilage, bones and tissues that due to diverse circulatory alterations do not receive it adequately. This hyperoxia produces a long chain of physiological effects in the body.
Vasoconstriction
Angiogenesis and neovascularization
Stimulates the synthesis of collagen
Stimulates cellular immunity
Regulates oxidative stress and inflammatory response
Stimulate stem cells
Cellular immune response to infections
Osteogenesis
Neuroprotection
Increased success in flaps and implants
Comments are closed.